Welcome to Potters Apartments in Hunter Valley
Rated 8.2 of 10 by booking.com with 500+ reviews, Potters Apartments Cessnock offers well-appointed rooms and suites just 2 hours' drive from Sydney.
All accommodation at Potters Apartments Hunter Valley includes en suite bathrooms, TV, heating, air conditioning, and complimentary WiFi. Some villas also feature kitchen facilities and a large corner spa bath.
Facilities include tennis courts and swimming pools. With its own microbrewery, Potters Apartments offers weekly tours and a taste of its award-winning beers. Function facilities for conferences, weddings and events are available.
Our resort rooms, suites, and villas reflect the peaceful, laid back atmosphere of their idyllic Hunter Valley setting. Enjoy the fresh Hunter Valley and the picturesque views of the sparkling onsite pool and manicured golf course.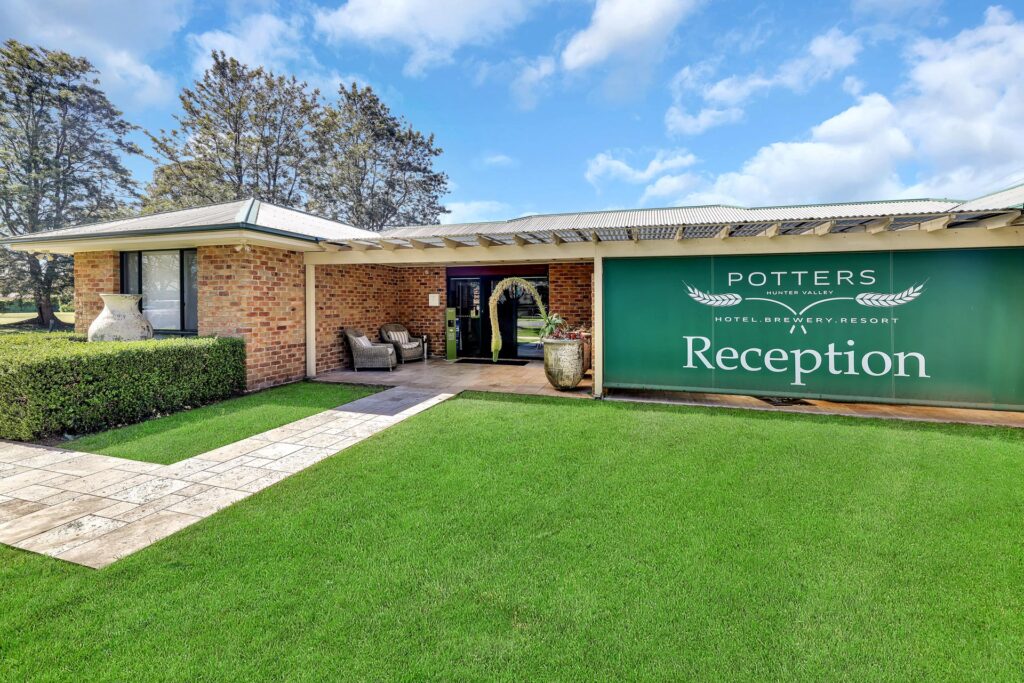 Explore Potters Apartments Hunter Valley
The Hunter Valley, known as Australia's oldest wine region, can boast of the rich wine heritage that stretches back some 180 years. Moreover, it has created an international reputation for its accredited wines. Once you come to this fantastic place, you will be able to taste dozens of numerous wine varieties in the 150 wineries dotted around the rolling green hills. Luckily for wine lovers, many wineries surround Potters Apartments, so you won't need to take a long ride to enjoy your favourite drink.
Located in Cessnock and situated on 11 acres of landscaped gardens in the Hunter Valley, Potters Apartments is just a 10-minute drive from Hunter Valley Gardens and 15 minutes from Cessnock town centre. Come to Potters Apartments Cessnock to meet friendly and fun-loving Australian winemakers and taste a slice of wine history.